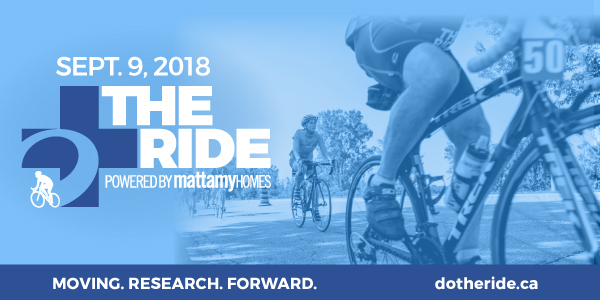 Cada Construction is gearing up to do The Ride on Sept 9, 2018!
On Sunday, Sept 9th, 2018, Cada Construction will be participating in "The Ride" for the Ottawa Hospital Foundation's Cycling Fundraiser as a member of The Merkley Supply "Brick Peddlers" Team.
For the past 5 years Cada Construction as been committed to supporting cancer research by biking in this annual event. This year we are taking on the 117 km challenge!
Please sponsor us through a donation.…
See links below and donate by Team-Rider.
We appreciate your support in helping make a difference to the lives of those affected by cancer.
Sincerely,
The Cada Construction Team
Link to:
www.dotheride.ca
Team: Merkley Supply "The Brick Peddlers"
Riders: Amy Cada or Mary Knox