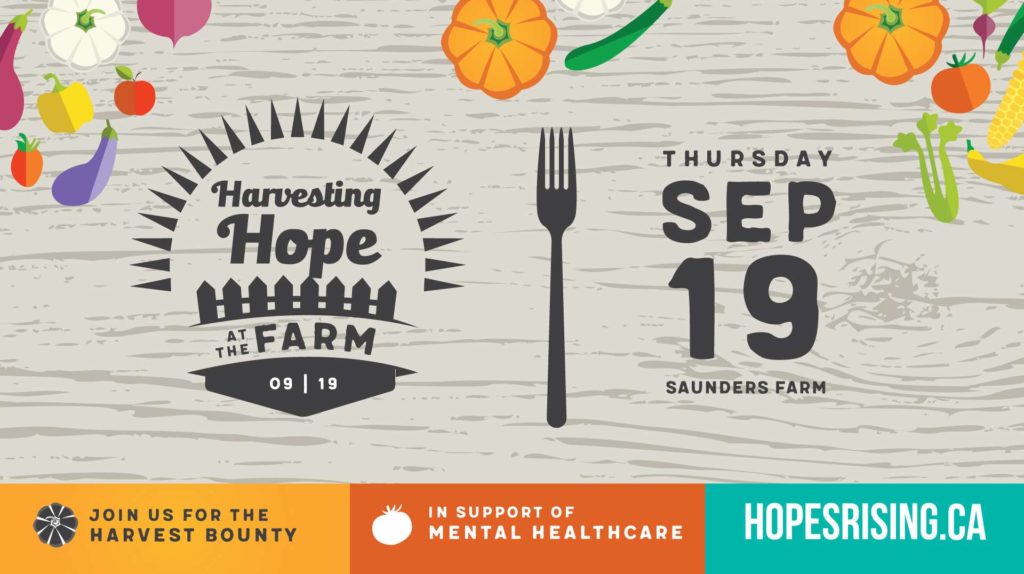 We are pleased to be a part of Harvesting Hope at the Farm!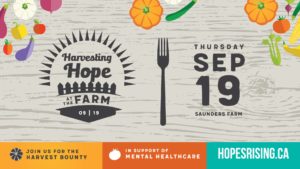 Harvesting Hope at the Farm in support of the Hopes Rising campaign for Mental Health at Queensway Carleton Hospital!
On Thursday, September 19, 2019, CADA CONSTRUCTION is pleased to be participating sponsor of the Harvesting Hope at the Farm for Mental Health. This will be the third and final fundraising event at Saunders Farm in support of our Hopes Rising campaign. The evening will include a silent auction, live auction, a raffle, and our Fund a Need program where we ask our generous donors to contribute towards our goal.
Your support will help us upgrade the 40 year old Mental Health Unit at Queensway Carleton Hospital, including a physical upgrade and better equipment and services.
You can help our mental health patients feel more comfortable during their stay at QCH and help them feel more confident coming to QCH in times of need.
There is a growing number of adults seeking mental health care at our hospital, and your support will help us continue to improve the care we can provide to those in our community when they need it most.
Your pledge will be used to provide a welcoming, tranquil, and healing atmosphere with recovery, privacy, and wellbeing at the forefront.
*Charitable tax receipts will be issued for these generous donations.
If you would like to make a donation but cannot participate in our Fund-A-Need Auction, please go to https://bit.ly/2Mp4HDx or please contact Sara Prendergast at sprendergast@qch.on.ca or 613-721-4700 Ext. 1061.